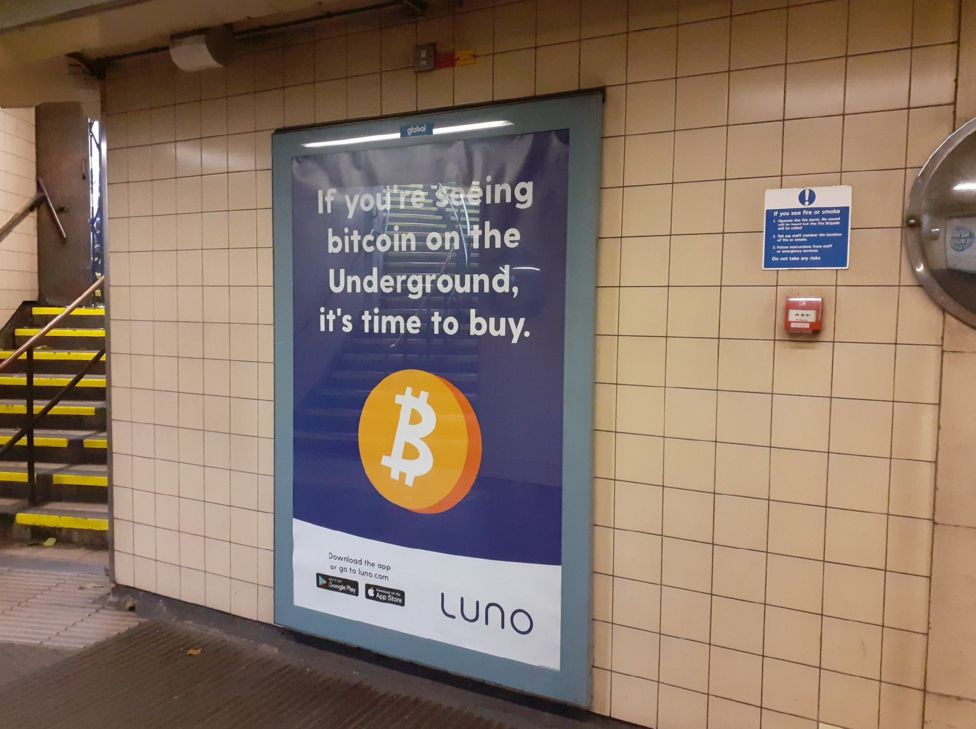 An "irresponsible" advert which encouraged inexperienced consumers to buy Bitcoin has been banned.
A poster plastered over London's public transport by cryptocurrency exchange Luno said: "If you're seeing Bitcoin on the underground, it's time to buy".
The Advertising Standards Authority (ASA) said the advert was misleading and left out important risk warnings.
Luno said the ads would not appear again and that future ads would feature an appropriate risk warning.
Advertising must be clear that the value of investments, unless guaranteed, could go down as well as up, ASA rules stipulate.
The poster should also have included risk warnings that both Luno and Bitcoin are unregulated leaving consumers with no regulatory protection.
The watchdog said the simplicity of the "it's time to buy" statement "gave the impression that Bitcoin investment was straightforward and accessible".
"We understood that Bitcoin investment was complex, volatile and could expose investors to losses," the ASA said. "That stood in contrast to the ad. The audience it addressed, the general public, were likely to be inexperienced in their understanding of cryptocurrencies."
It concluded that the ad irresponsibly suggested that engaging in Bitcoin investment through Luno was straightforward and easy.
Luno said it was "committed to keeping customers and potential customers as informed as possible about the cryptocurrency landscape".
It said it would "ensure that future Luno adverts feature an appropriate warning as to the risks of cryptocurrency", adding that its next advertising campaign had been accepted by Transport for London.
Sourced from bbc.com.